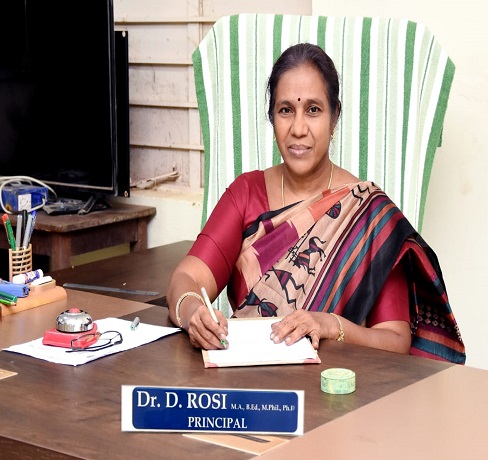 Rajah Serfoji Government College (Autonomous) extends a hearty welcome to you. Established in 1955 with a vision to provide the youth with quality higher education, with nationalistic and moralistic spirit in order to empower them to overcome social and economical backwardness and to equip them to meet the standards of academic knowledge and research at the national and international level, the college has been a centre for higher education for
students from all strata of the society especially to those who are socially and economically challenged in the Thanjavur region of the Cauvery Delta.
The college is also a pioneering institution in providing quality higher education to the rural students to equip themselves with the capacity and capabilities to overcome the challenge of the rural- urban divide in the spheres of career opportunities and entrepreneurship
I hope your tour into our website will give you a fair idea about our earnest and sincere efforts in all the spheres of our activities to achieve our vision and mission.
Dr. D. Rosi, M.A.,B.Ed., M.Phil., Ph.D.,
Principal
| Who is Who?